Created new website with future-fit UX for content growth and to reflect new brand identity
Scope of work
Website development strategy
Web design & development
User experience
The client: CCDH
The Center for Countering Digital Hate (CCDH), is a non-profit that counters hate and disinformation, by disrupting the online architecture enabling its rapid worldwide growth.
The challenge
CCDH's work encompasses research, advocacy and education campaigns, as well as policy commentary. All of these needed to be published on their website. They had just undergone a rebrand which aimed to make their online presence more consistent and professional.
The existing website was developed over time to try and fit their fast-moving campaigns but was not built to handle the content they were producing. TheTin was asked by CCDH to help organise their content and develop a new website which would allow users to better navigate their expanding body of work, while implementing their new identity. CCDH needed their new online presence to appear organised and consistent.
The solution
After working with CCDH to explore audiences and expected user flow, we helped develop an improved and more consistent way of categorizing content. This led to us developing an in-depth prototype of the new website—a combined wireframe and graphic interface using the new brand identity.
New 'hub' pages would accumulate content added to the various sections of the website and allow people to explore the site by topics rather than being limited to individual campaigns. We worked with the organisation's design team to develop a set of typographic styles that could be used consistently as part of their new identity.
The deadline for launch was just before the CCDH Global Summit in Washington DC and to achieve this we had to work in a flexible way. After the structure of the site was built, a staging version of the site was uploaded, allowing CCDH to start migrating content while the rest of the build could be completed.
The outcome
The website was launched in time for CCDH's Global Summit and is hosted on a dedicated WordPress hosting environment allowing for a fast load in all parts of the world. The new website was well received by CCDH members and users.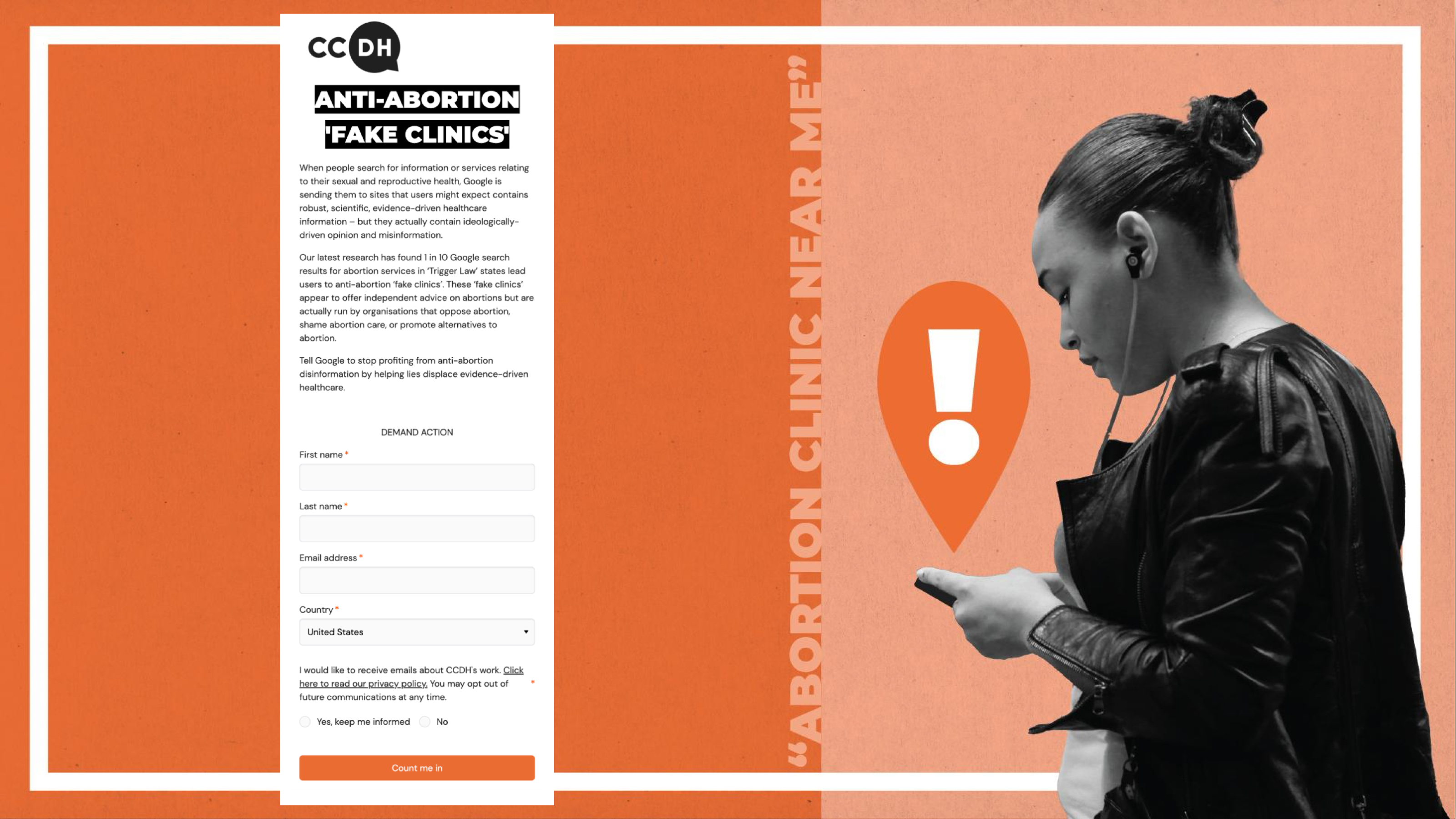 The Tin perfectly brought CCDH's vision for a professional and compelling website to life. They have gone above and beyond in the fast execution of project deliverables and client support.